Born in Bath in 1986, Danielle Jałowiecka began studying the recorder at the age of eight. After winning the Bath Young Musician of the Year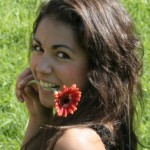 competition, Danielle took a place on the Bachelor of Music course at the Royal College of Music under the tutelage of Ashley Solomon and Julien Feltrin. During her time at the RCM she won a place to study at the Sydney Conservatorium of Music with Hans-Dieter Michatz, and also learning with Genevieve Lacey, and on her return to London won the Runner Up prize in the Performing Australian Music competition 2008. Graduating with a First Class Honours led to Danielle continuing her studies in France, with Michelle Tellier at the Conservatoire National de Région de Boulogne Billancourt and with Julien Feltrin at the Conservatoire à Rayonnement Départemental d'Evry, Paris.
As a soloist, Danielle has taken part in masterclasses with such renowned teachers as Walter van Hauwe, Dan Laurin and Paul Leenhouts, opened the Bath International Music Festival as the soloist with the Bath Philharmonia, and recorded Benjamin Thorn's 'The Voice of the Crocodile' for ABC Classic FM in Australia.
Danielle has also discovered a recent interest in arranging and with her recorder quartet i Flautisti has premiered the performance of her work on 'The Grease Megamix'.
Kerstin Kubitschek was born in Schwaz, Tirol, Austria in 1983.
She began her recorder studies with Ernst Kubitschek first at the Tiroler Landeskonservatorium in Innsbruck, Austria, then at the Mozarteum University in Salzburg, Austria, where she completed her BMus with distinction. In June 2007 she received a Postgraduate Diploma from the Royal College of Music in London where she studied recorder and baroque flute with Ashley Solomon and Julien Feltrin. Her studies were supported by a Kit & John Gander Award and an Arts and Humanities Research Counsel Award.
After completing her studies in London, she returned to the Mozarteum University where she studied recorder with Dorothee Oberlinger and earned a Masters Degree in Music. She has performed as a soloist and in various chamber music groups. Currently Kerstin Picker-Kubitschek is teaching recorder in Austria. She has participated in master classes with Dan Laurin, Matthias Maute, Reine-Marie Verhagen, Marion Verbruggen and others.
Jitka Smutná is from Olomouc in the Czech Republic and studied recorder at the Conservatory in Ostrava with Jan Kvapil from 2005 to 2007.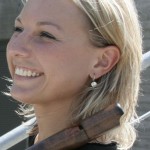 In 2007 she won a scholarship to the Royal College of Music in London, where she started her postgraduate studies by prof. Ashley Solomon and prof. Julien Feltrin. During her studies in London she participated in several chamber and orchestral music projects also performing as a soloist in the London Handel Festival and with the Florilegium Orchestra in the Royal Festival Hall. In 2008 she received her postgraduate diploma with Distinction, and at the same time was awarded the McKenna Prize for Baroque Music.
Jitka regularly takes part in master classes given by world-class teachers (W.van Hauwa, P. Leenhouts, P. Holtslag, M. Posch, C. van Heerden, H. ter Schegget, R. Brown, E. Kirkby, T . Charlston ad.) and performs at concerts in the Czech Republic and abroad.
Since 2009, she is the main organizer of the Summer School of Early Music in Prachatice and teaches recorder at the Conservatories in Ostrava and Olomouc, from the same year, she also acts as an instructor of the training program for teachers on the Brno Conservatory.
Ilona Veselovská was born in Liberec, Czech Republic.
Ilona studied flute at the Conservatory in Teplice and after graduating, played flute in the City Theatres of Usti and Labem. During her studies she became interested in Early Music and attended many masterclasses in Prague and Prachatice. She then became a member of the early music ensemble, Musica Puella.
Ilona graduated from the Royal College of Music, London, in 2007 where she studied recorder and baroque flute with Ashley Solomon and Julien Feltrin on the Postgraduate Diploma course as the recipient of the Constant & Kit Lambert and Heddy Simpson awards. In 2009, Ilona studied baroque flute with Wilbert Hazelzet at the Royal Conservatory of the Hague. She is now teaching recorder at the Conservatory in Teplice, and the Academy of Early Music in Brno, Czech Republic
Sound Clouds
Hora ca din Caval Jan Rokyta (1953)
A wonderfully upbeat arrangement of a Romanian circle dance by this modern Czech composer.
Diferencais Sorbre La Pavana Italiana Antonio de Canezon
(1510 – 1566)
A set of five variations by this blind sixteenth century Spanish organist. Canezon spent much of his life in the service of the Spanish court, and his music may well have been an significant influence on the English Renaissance composers Thomas Tallis and William Byrd.
Pavane and Galliard from Mr Allerton's Book of Musicke
A pair of movements from a set of three such pairs each entitled 'Pavane and Galliard', and dedicated to Mr Ashley Allerton.
Sermone Blando William Byrd (1540 – 1623)
Byrd often took fragments of plainsong melody and, as here, developed polyphonic instrumental pieces around them.
Fantasia William Byrd
Byrd wrote a number of consort pieces entitled Fantasia, many of them probably originally arranged for a consort of viols.
La Deuxième Suite pour deux flûtes sans basse
Jacques Hotteterre (1674 – 1763)
This second 'Suite for two flutes without Bass' can be played either by recorders or flutes. Hotteterre was born in Paris, but grew up in Rome. His fame was largely as flute player, and he was particularly noted for his authorship of 'The Principles of the Transverse Flute' in 1701 – a valuable little volume often still referred to by students today.
Concerto in C major Antonio Vivaldi (1678 – 1741)
Vivaldi's exciting music justly earns its enduring popularity. Concertos for many instruments abound and, for whatever medium (including recorders), the severe technical challenges of these concertos always require skilful handling. This is thrilling music by the master of showmanship!
INTERVAL
Mistura Nathan Theodoulou (1978)
Displaying a multitude of musical styles, this imaginative piece with its powerful foot-tapping opening is composed by the brilliant young London-based musician Nathan Theodoulou. Theodoulou is a true multi-instrumentalist, and has worked in all genres from jazz and pop to symphonic works and musical theatre.
Divertimento for two recorders Bohuslav Martinů (1890 – 1959)
Moderato; Andante; Allegretto
This Divertimento was composed in 1957. Martinů is often considered the greatest Czech composer of his generation. His compositions cover every genre from symphonies to smaller five-minute chamber pieces as here. His music is always entertaining and imaginative for both performer and listener alike.
Quartettino Alan Davis (1945)
Moderato; Larghetto; Fughetta
Originally from Birmingham, Alan Davis is much-respected in the recorder world. He is renowned as a performer and composer, and he has written valuable books on the art of recorder playing. His compositions are full of originality, and he has a keen sense of what really works within a modern style. This powerful Quartettino has become something of a modern classic within the recorder repertoire, and it is worth noting especially the brilliant interplay between the different instruments in the final short Fughetta.
Aan der Amsterdamse Grachten arr. Paul Leenhouts
This song "At the Amsterdam canals" was first commercially recorded in 1956. It is a waltz, and is one of the best known popular songs celebrating Amsterdam.
Sound Clouds Dominic Irving (1987)
Written in 2010, Sound Clouds was composed especially for i Flautisti, and it explores some of the most difficult contemporary techniques available to the recorder player. There are some marvellous textures here, and some great fun passages too! Dominic Irving is a busy musician who is involved in a wide variety of composition whilst giving traditional piano recitals, participating in all types of chamber music, and working also in films and theatre.
Solunski Cocek Jan Rokyta (1953)
Another great offering from Jan Rokyta based on authentic Balkan dance music.
Spring will be Great Chiel Meijering (1954)
Exciting, close textures, and full of vital sparkling rhythms! A truly 'wacky' piece to end the concert!